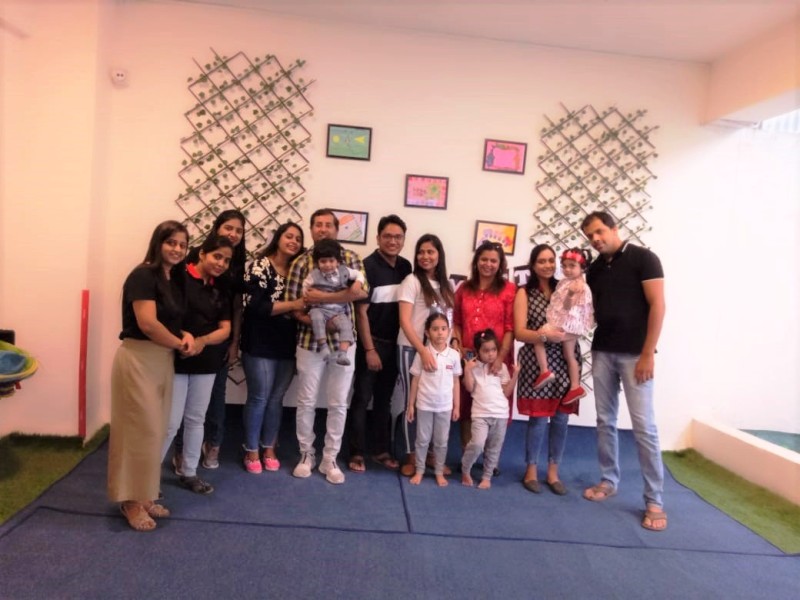 Coffee Morning
To experience the journey of learning together, and to give an insight into the curriculum and ethos of Vivero , we conducted our first coffee morning with our Child care parents.
The After-schoolers and Pre-schoolers showcased their yoga and contemporary dance skills .Different stations were set up where children displayed their skills.
Through some meaningful learning engagements children took their parents through their learning journey.
The gathering concluded with a fun filled game for the parents.
Christmas Party
On 24th of December we celebrated our first in house event – Spreading the Christmas Cheer. Our children accompanied by their family came dressed in party clothes. Our Christmas tree was very unique. It was picked from the neighborhood park and was decorated by the children and teachers. Parents and children enjoyed the games and activities . The selfie point was a hit with all. The snack made by the school cook was relished by all. The takeaway gift for all children was a ceramic piggy bank which the children themselves had painted and decorated.