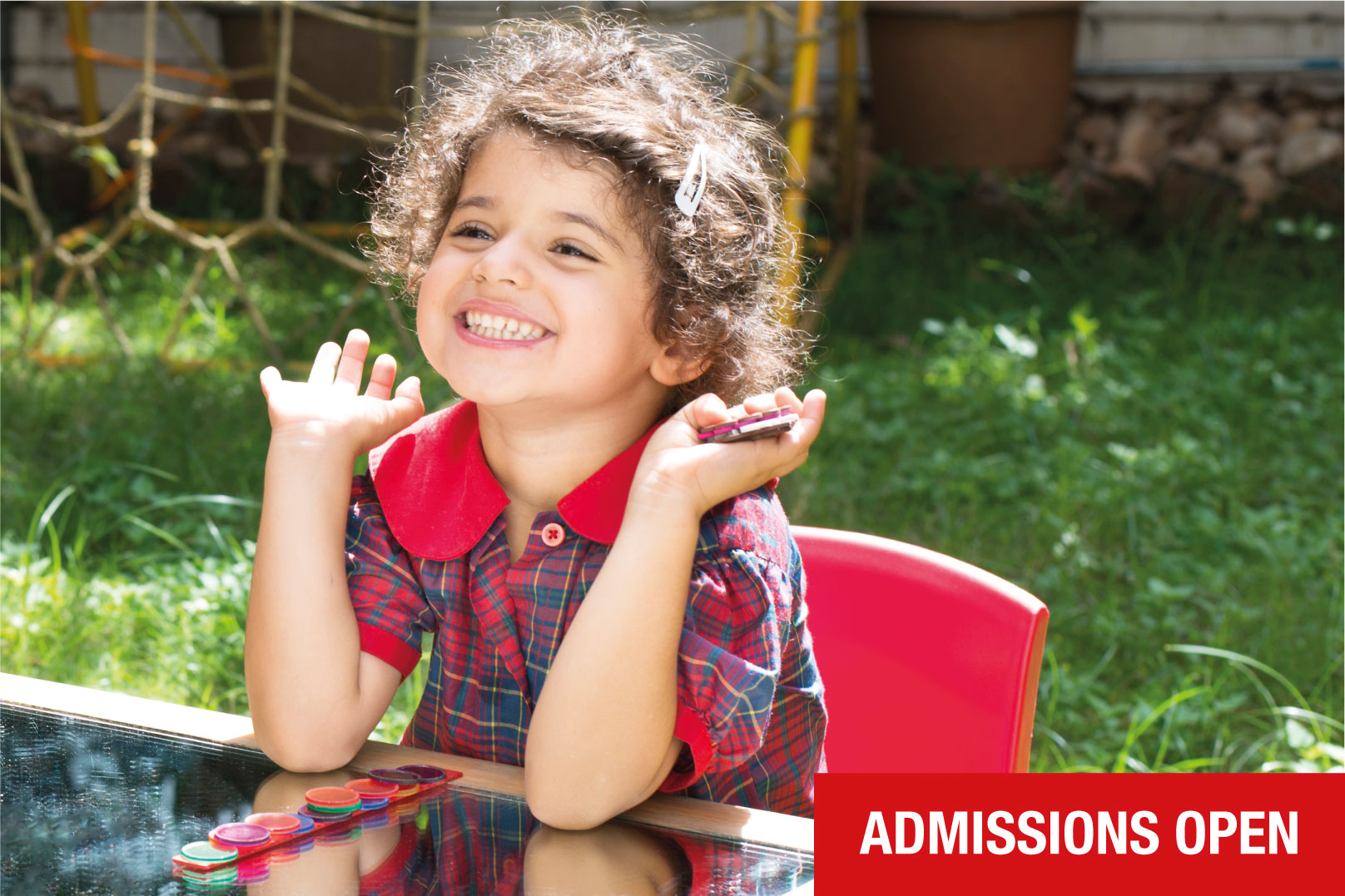 Enquire Now
AY 2023-24
Important points to note with respect to the offer are as follows:
The blocking amount will get adjusted against the school fees to be collected later as per schedule or will be fully refunded if so desired by you subject to the point below.
Post intimation of declaration of fees for the academic year 2023-2024, you will have a two weeks' time frame to convey your intention to join school or request for a refund of the amount paid.
In an unlikely event of your withdrawing the interest, full refund of the seat blocking amount will be made within four weeks of your written request, as long as you intimate us within the stipulated timeframe.
Frequently Asked Questions
WHAT IS THE SOP FOR SCREENING - CHILD, STAFF, OR PARENT TO PREVENT INFECTION?
At arrival, children, staff, parents of the school and visitors, having body temperature of more than 98.6 degrees Fahrenheit/37 degrees Celsius and/or showing flu like signs and symptoms will be asked to return home and rest until they are fit to be at school.
WHAT IS THE SOP IN CASE A COVID POSITIVE CASE IS DETECTED AT SCHOOL- CHILD, STAFF, OR PARENT?
Should a child/staff display any signs or symptoms while at school, they will immediately be taken to the designated isolation space. Their parents/family will be informed by the School Head/PRM. Parent/family of the child/staff will be required to immediately come to school and arrange to take her/him home. If and when the child/staff reports COVID positive, the information will be shared with the parent community on the school communication app
HOW WILL PHYSICAL DISTANCING BE MAINTAINED IN THE SCHOOL DAY?
School Head - Contact details will be available on the school page

Marking and signages for social distancing will be put up at the entrance, classrooms and in shared spaces at school

The children will be counselled on an ongoing basis on the need to maintain physical distance (1 meter) from each other
Capacity of the class will be planned such that we maintain 1 meter distance amongst children as per government guidelines.
The teachers will schedule activities so as to ensure there is 'no crowding' of children at any given time in the class
We understand that children are social beings and want to engage with peers and need reminders to maintain a healthy distance. Parent will be required to reiterate the same to their children at home while the teachers do the same at school
HOW FREQUENTLY WILL YOU SANITIZE THE SCHOOL SPACES, CLASSROOMS, TOYS AND OTHER EQUIPMENT?
Classrooms will be sanitised before each group of children attend class. All materials, tables, chairs, door handles, cubbies (areas of high contact and frequent use) will be sprayed with the disinfectant.
Common spaces and staircases will be sanitised from time to time and on an ongoing basis
Outdoor toys will be sanitized before each group of children come for play
WHAT PREVENTION STRATEGIES ARE YOU CURRENTLY USING TO KEEP MY CHILD SAFE IN SCHOOL?
Hand sanitization and temperature check at the entrance during arrival
Frequent hand wash
Physical distancing indoors and outdoors
Class strength based on government directives
No field trips and picnics
Temporarily suspended transport and kitchen facility (where applicable)
All staff at school have been fully vaccinated (double dose) against COVID-19 and will submit a copy of the 'fully vaccinated' certificate at school. They will undergo temperature check every day and will be required to stay home should they display any flu like symptoms. They will also have Aarogya Setu app installed on their phone
Are the school staff vaccinated with both doses- – guard, teachers. Support staff, SH & PRM?
Yes. All staff at school – teaching, non-teaching/administrative, support staff are fully vaccinated