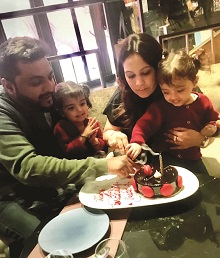 We are so happy that Tahiraa and Mahiraa love going to school so much. When school first started, we were so nerve-wracked. Would they like school? Would they have friends? When they instantly started loving school and going to class, we were so happy. We know that we have you to thank for making our children enjoy going to school each day. From the rooms you decorate to the activities you plan, you have made our children think that school is fun. Everything you do is so important to us, and we just wanted to thank you for it.
And it's been just a month and I can already observe positive changes in Tahiraa's behavior she has become more open and independent.
* she started getting along with other kids
*she greets her friends (hi guys how are you)
*she is getting organized (putting her shoes back after coming back frm school)
*she has started eating by herself
*more clarity in her speech
* she keeps on pointing to shapes (can identify circle and triangle)
*she can count 1to 10
And talking about Mahiraa
* I am so happy, she started communicating (clarity in speech)
*She can count 1to10
*recites rhymes
*enjoys music
*She follows instructions
*she is more happy now
Can't thank you enough

Keeping my fingers crossed for more Growing and happy days coming ahead.
- Rimpy Malhotra,

Mother of Taahira & Maahira, Pre-nursery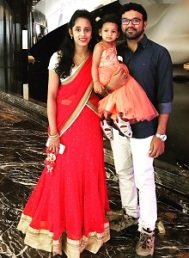 My daughter Vanya Sri is really enjoying your school since last week.Vanya is learning more about dance than ever before!She started imitating the steps from rhyme videos which I was awestruck & never seen before.She is excited about all the interactive projects you do with the class.
Your efforts are appreciated😊!!
Thank you for creating interest in her and your efforts and depth you put in.
- Madhuri Kishore,

Hitech City Parents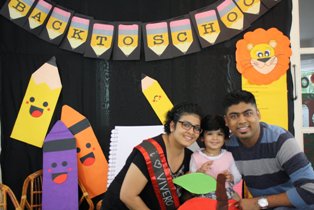 It was our first time enrolling our daughter Saanchi in a play school, we were quite nervous, after doing quite a bit of research we chose Vivero with the sole reason that they encourage children to be themselves. The teachers and supporting staff are well trained and they soon made us comfortable. Saanchi is very excited to go to school, and day by day she is becoming more educated and social. As parents we are at ease when Saanchi is at Vivero knowing that she is being cared, safe and in a place that is shaping her future. Vivero has the perfect balance for education, fun and learning. We highly recommend Vivero.
Parent of Saanchi Bachhawat
- Amit Bachhawat,

Manager – Novartis