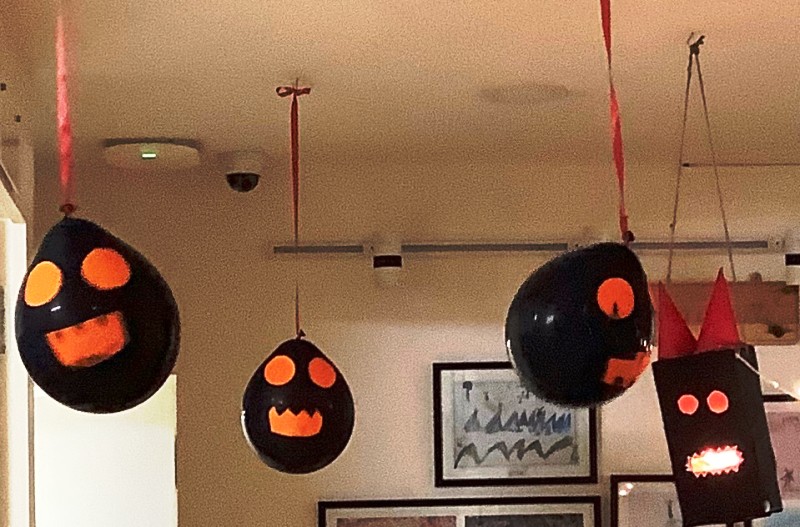 Halloween Day
Halloween is a holiday celebrated each year on October 31. The tradition originated with the ancient Celtic festival of Samhain, when people would light bonfires and wear costumes to ward off ghosts. In the eighth century, Pope Gregory III designated November 1 as a time to honour all saints. Soon, All Saints Day incorporated some of the traditions of Samhain. The evening before was known as All Hallows Eve, and later Halloween.
Over time, Halloween evolved into a day of activities like trick-or-treating, carving jack-o-lanterns, festive gatherings, donning costumes and eating treats.
At Vivero we had creepy crawlies, pumpkins, Handmade Halloween Accessories and much more.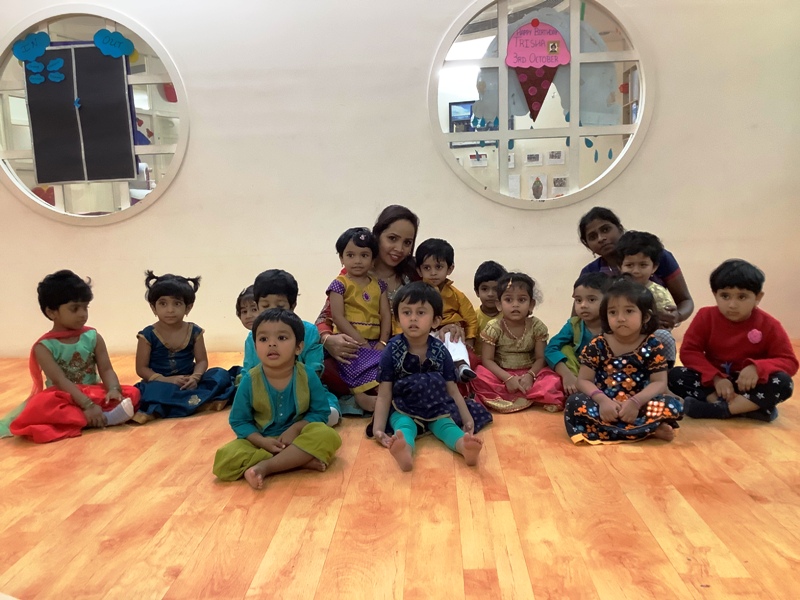 Diwali Celebration
One of the most popular festivals in our country where it depicts the spiritual "victory of light over darkness, good over evil and knowledge over ignorance".
At Vivero International BTP, we celebrated it by welcoming our children with Rangoli, yellow fairy lights and decors made by children themselves. Apart from this, our tiny models walked the ramp with much cheer and style. A wonderful time of togetherness in-spite of the huge cultural diversity. Indeed, the light brings victory over darkness.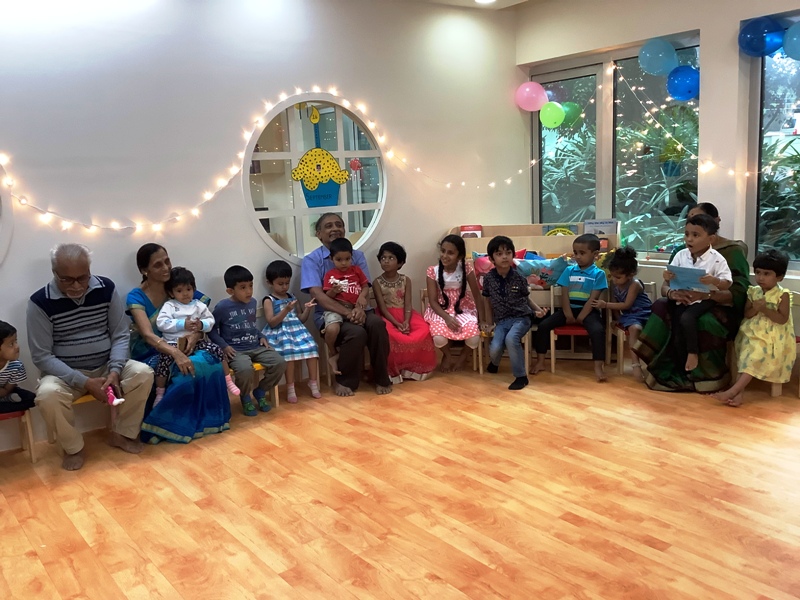 Grandparents Day 2019

Grandparents are the foundation of our families and are also a bridge between the past and the present. In this fast paced life of gadgets, we barely stop to thank each other for their sacrificial love. At Vivero BTP, we made this possible for both our parents and children to thank their grandparents for their thoughtful contributions and fountains of love. It was sheer joy to watch some of our parent's capture lovely memories of their children with their parents. From painting to making a take-away they did it all together. A time without mobile phones, a time just with one another. Also, our grandparents joined our children for a circle time, where memorable rhymes were sung together along with some of them sharing stories to all.

//