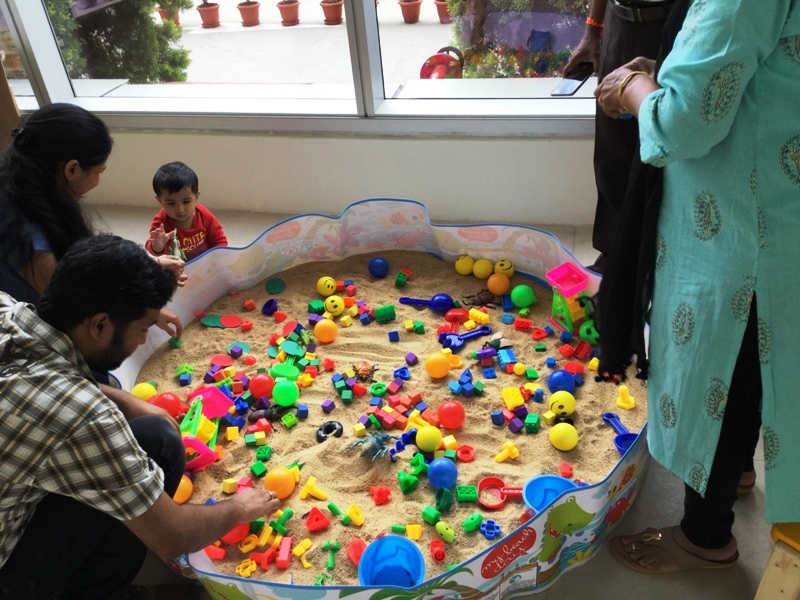 Adventure Awaits
Adventure is the best way to learn, an interesting way to open up your mind and body! Our new academic year brought the celebration of our first big event open for all "Adventure Awaits", a bagful of adventurous activities for both parents and children.
The fun-filled stations warmed up to look for riddles hidden in the sand pit, tunnels, maze and dark room. The dice game was for parents where they had to act such as hop like a bunny or walk like a crab. Our sporting parents magically 'flew' across the room on the magic carpet – no hands were allowed! Each of these activities were examples of important developmental aspects of early childhood and we work with our children to enhance their cognitive skills, gross and fine motor skills, control and balancing to name a few. The crowded tattoo corner was also a hit with grandparents, parents and children wanting their favourite character painted on them. At the end of the adventure, parents and children were rewarded for their efforts with the infamous chocolate fountain. On top of all that, children had endless fun on the bouncy castle.
Children and adults also explored the mystery dark room where they found the prizes which brought a smile and sense of accomplishment to each of them.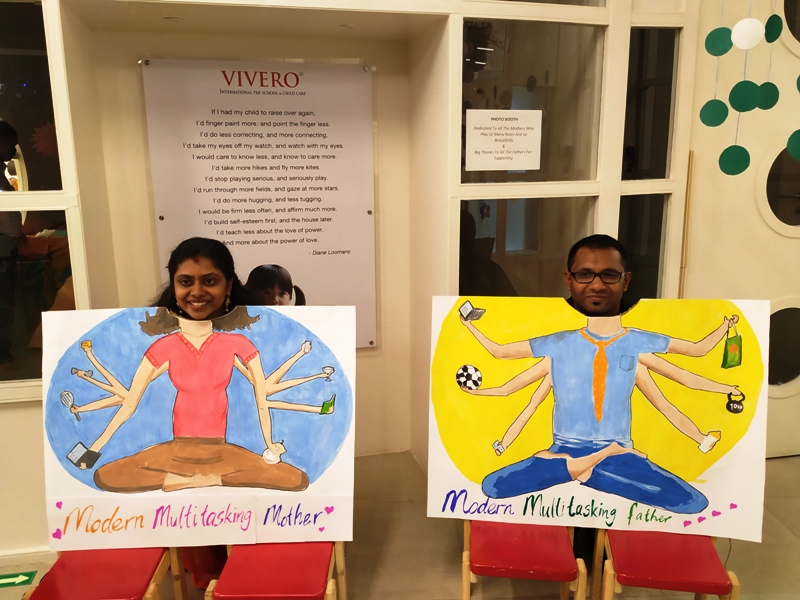 Nam Ooru Habba
On 28th September 2019, we organised grand Navratri carnival "Nam' Ooru Habba" which means "The Festival of our Village". It was quite a hit and was well appreciated by our parents, children and other guests alike.
Parents & children enjoyed various activities like Rangoli making, Bangle decoration, Quiz, Dice game, Saree draping competition, Diya making, Mehandi art & Food stalls. There was a grand set up of Vaishno Devi temple which could be accessed after crawling through the tunnel.
The main attraction of the event was dandiya dance, where everyone grooved to the beats of dandiya. The Event was a magnificent celebration of Dance, Music, Culture & Food.
This event focused on how Navratri is celebrated differently in various parts of the Indian subcontinent. In the Eastern and North eastern states of India, Durga Puja is synonymous with Navratri. In the Northern and the southern states Dussehra celebrates the battle and victory of Rama over Ravana. The festival also starts the preparation of Diwali - the festival of lights. In the south Kolu is also celebrated as a part of Navratri and it has a significant connection with the agricultural and handicrafts professions in India.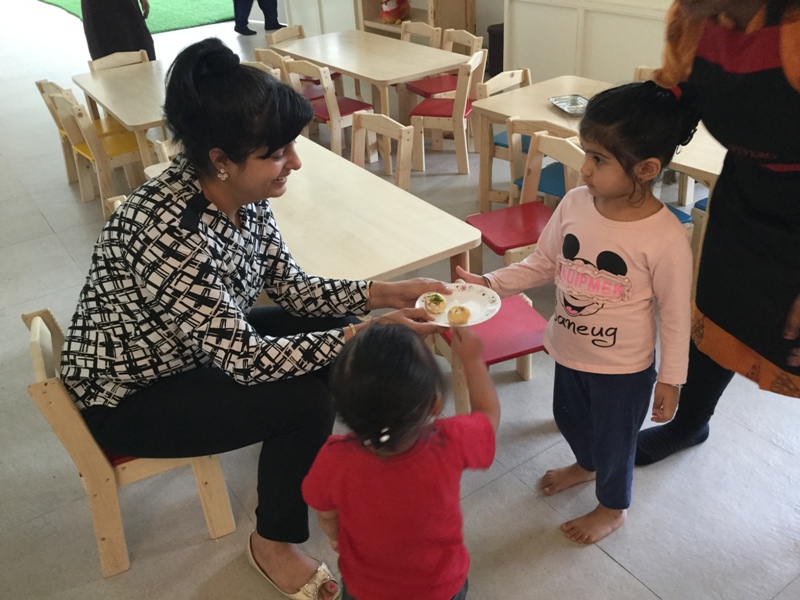 Culinary Program

Our unique Culinary Program promotes healthy eating, social skills and exposure to different cultures and cuisines. In this activity children learned the names of the vegetables and were allowed to be creative/experimental with the ingredients.

//