Back to School 2016
Vivero International Pre-school, Aundh celebrated its first 'Back to School' Evening on Saturday, 30th June. The event was organized in the interest of the parents who got an opportunity to know other parents and arrange play dates for their children and/or socialize otherwise. The evening began with some fun ice breaker games organized in the classroom, followed my some interesting games in the outdoor area.
The loud noise, cheers and applause poured in as parents were taken down memory lane to play games that they had all played in their childhood. The refreshments were served as parents watched others playing the game and waited for their turn patiently.
The evening ended with some wonderful feedback from the parents and a big thank you from the entire team at Vivero for making it convenient to attend.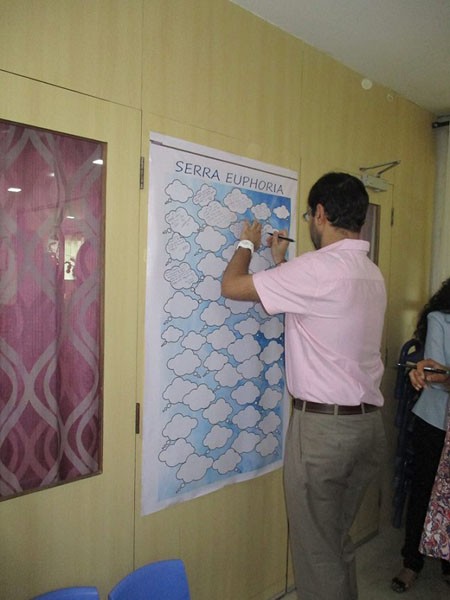 Culmination Day 2016
Vivero International Preschool, Aundh, hosted it's first culmination day on August 27, 2016. Culmination Day is a day, which marks the end of a unit and gives an opportunity to parents to be an active part in the learning journey of their child. Fireless cooking, model making using recycled material, games and rhymes session in line with the unit of Inquiry were the engagements for the day. Literacy week was initiated from 16th August -26th August over all grades to enhance child's learning. Story telling sessions, puppetry sessions, visit to book stores and creating books is what our children enjoyed over the week. As we culminated the literacy week a literacy cafe was set up. The cafe showcased books created by the children across all grade levels.