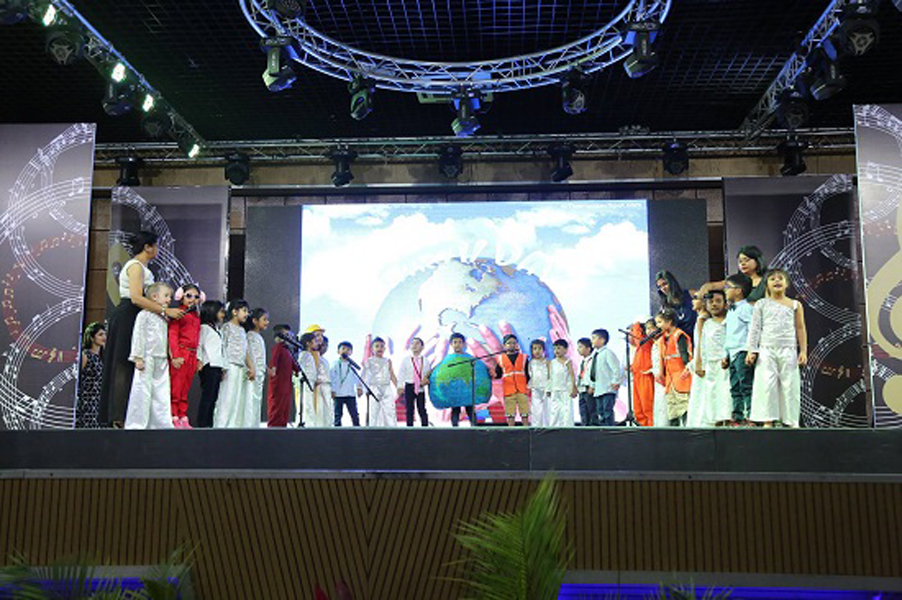 Annual Day - 2017
The Vivero Musical Medley - the annual concert of Vivero Indiranagar lived up to its name. As hundreds of invitees poured in to at the Indiranagar Club, the musical décor was the first thing to catch their fancy. The arrival and welcome of Dr. Arun Arora, the chief guest set the ball rolling for the evening that was to follow. After the lighting of the lamp by the chief guest, the audience was accorded a warm welcome by the centre head Ms. Sapna Erappa. The performances then ensued and a thundering round of applause and cheer greeted the children before and after every act. The Pre-nursery, Nursery, K1 and K2 students regaled the audience with their performances and stunning dance moves. From Rock to Pop, Disco to Bollywood, the evening had it all. After taking the audience back in time with "Classics" the K2 students looking regal in their graduating robes, received graduating certificates from Dr. Arora. The evening came to a close with Ms. Bina Bakshi proposing the vote of thanks.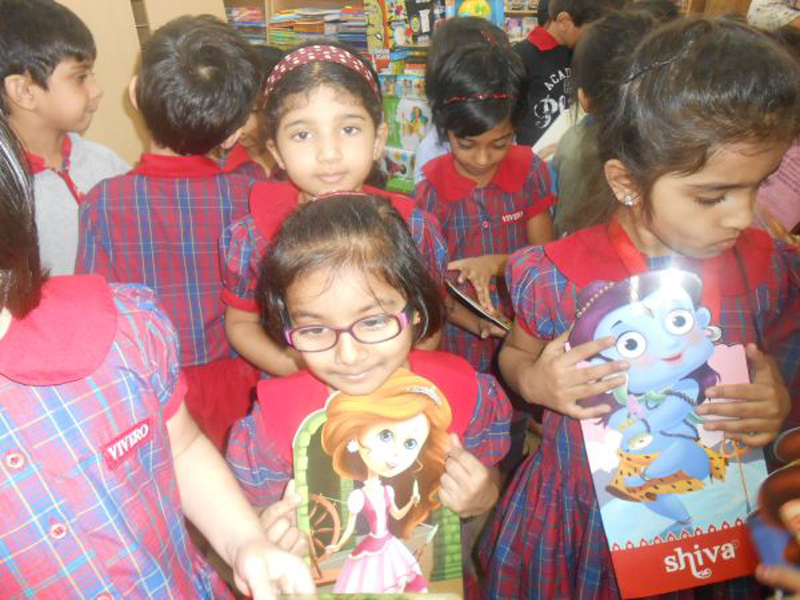 Crossword Bookstore 2017
The high flyers of K2 visited the crossword bookstore as a culmination to their unit of inquiry about stories. They were indeed excited and curious to go around the bookstore and see books in different languages and of different categories. Children were enthralled with the story telling session that was conducted just for them. The visit ended with our children buying a book of their choice.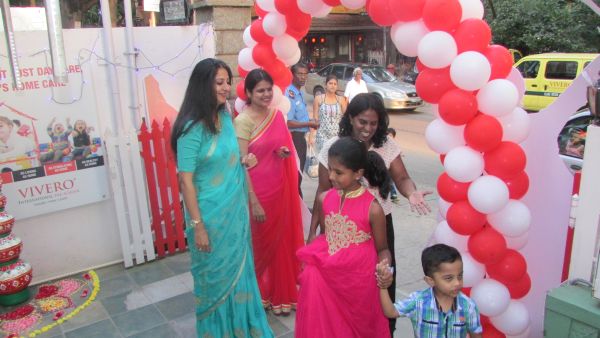 Navratri Carnival 2017
Navratri Carnival was celebrated at VIVERO, Indiranagar with great pomp and gaiety on the 16th of October. The school wore a festive look with lights, flowers, floral rangoli and colorful torans adorning the doors. There was also a colorful display of traditional dolls which was the main attraction.
The children who came dressed in traditional attire were thrilled to adorn the various head bands, flowers, bangles, mehendi and tattoos. Parents and children alike danced and played dandiya to the tune of folk music.
Various activities and games were held for children, like pottery, fortune teller, photo booth, decoration of torans and diyas. A variety of chats and sweets were savoured by our parents and children.
It was a fun filled evening and children went back home happy to have been a part of the Navratri celebration in true VIVERO style.