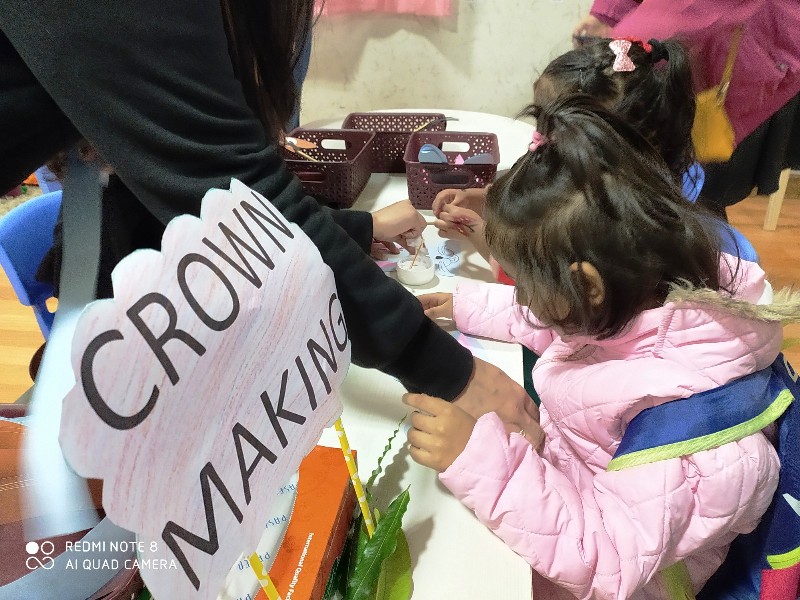 Movie Night - Bambi
Movie night held on 14 Dec'19 at Vivero International, Noida was a magical experience for children and their parents. The entire school was set up according to the jungle theme and in sync with the movie 'Bambi'. Along with ensuring a fun family bonding time this event also helped children understand the concept of money and instil entrepreneurial skills. Children were encouraged to visit the Vivero bank to withdraw money (fake) and then use the same to purchase tickets, popcorn etc.
Children had fun as they engaged in various activities like Bambi puzzle solving, crown making, tattoo art etc. It was a nice cozy set-up for the families to sit together and watch the movie while munching on the yummy popcorn. The evening ended on a high note with parents and children dancing together. This was one happy evening for sure.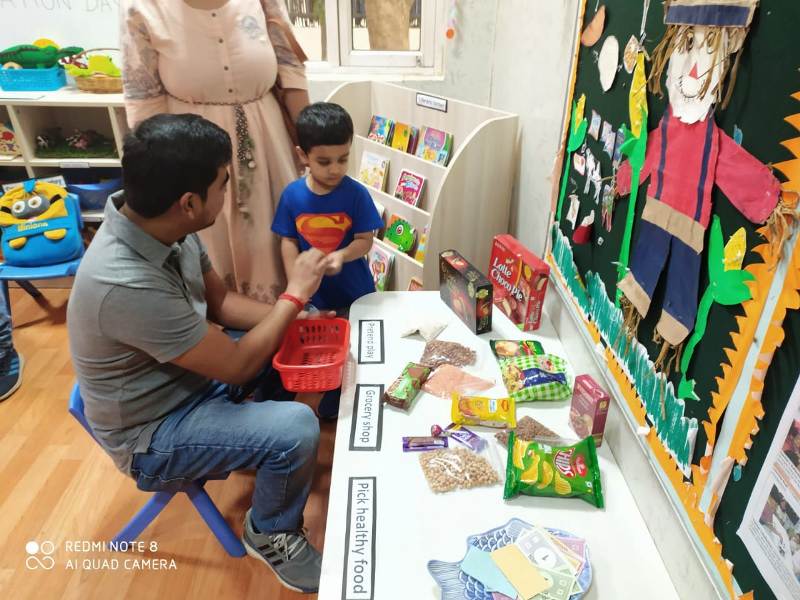 Culmination Day 2019
First culmination day at Vivero, Noida was a delightful experience for parents to get familiarised with the unit of curriculum. Our young children took great pride in showcasing their learning and performing for their parents. It was wonderful to see them perform with so much enthusiasm and zeal.