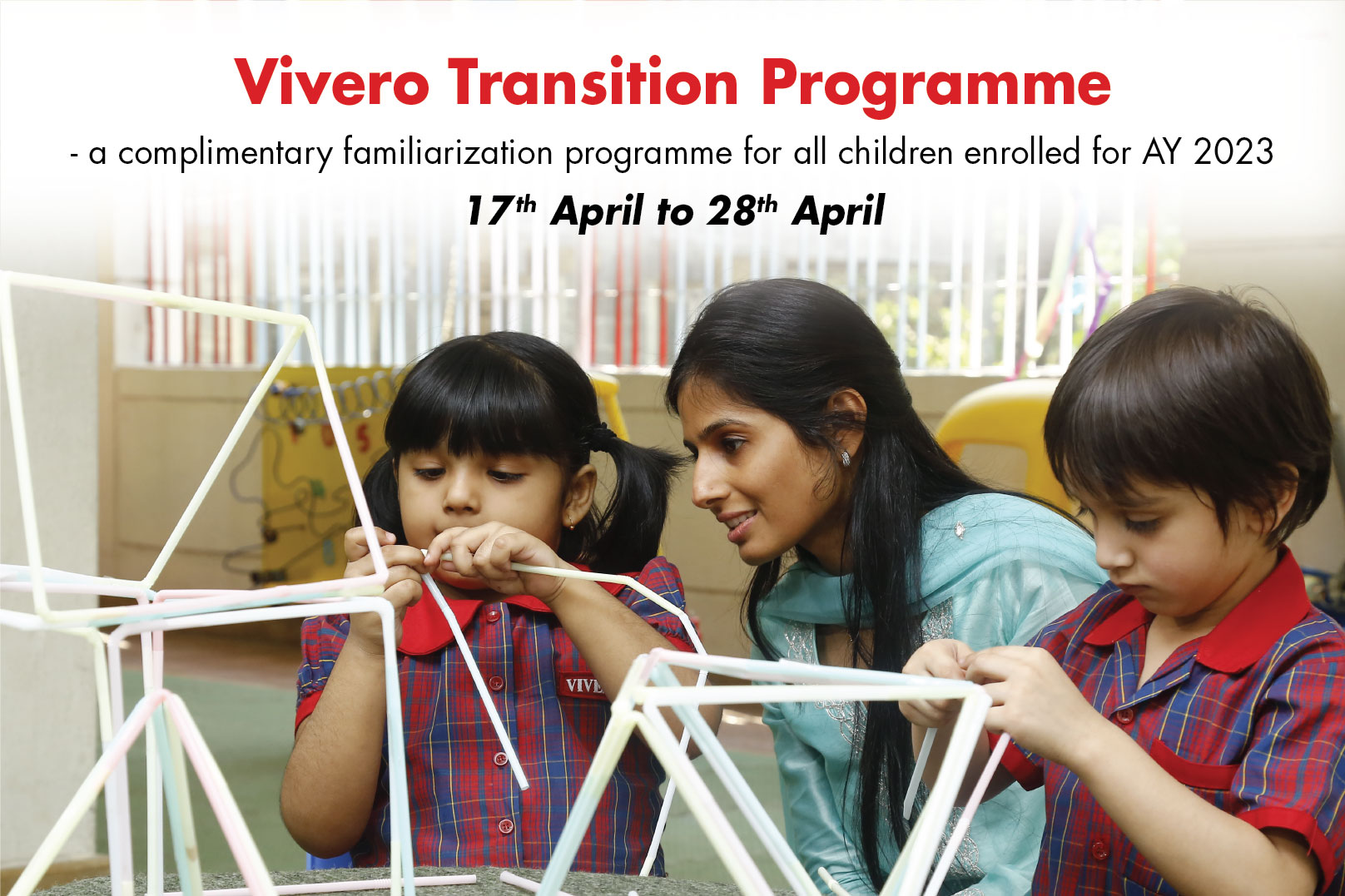 Vivero Transition Programme
The Vivero Transition programme is thoughtfully curated and will be conducted for two weeks from 17th April 2022 to 28th April 2022.
The main objective of Transition program will be to help children:
Experience the Vivero Pedagogy as children engage in meaningful learning with the facilitators Familiarization to the school environment and the peer group.

Establish class routines and engage in planned opportunities for socialization to boost confidence.
Enquire Now